Philosophy of NPERC-J
The purpose of NPERC-J is to create opportunities for open innovation research for new green electronics development through collaboration with academia and industry members.
Members collaborate to decide research themes and targets through research surveys and road-mapping activities.
R&D results made by collaboration in a network of academia members are openly transferred to industry members.
Basic working expenditures including research activities are a membership fee and a research contribution fund.
Survey research done over the long term and big research projects will be proposed as one voice as a result of this academia and industry member collaboration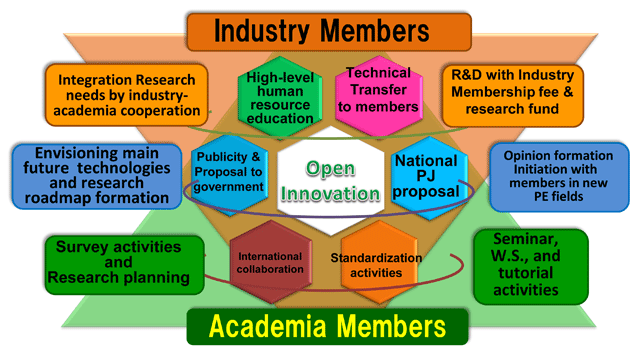 Fig. 2 Concrete activities of the consortium of industry and academia members aimed for open innovation
Organization
Name
NPERC-J (New-generation Power Electronics and System Research Consortium Japan)
Address
Nihonbashi NY Building 5F, Kobuna-cho 11-13, Chuo-ku, Tokyo, 103-002 Japan
Founded
September 2014
President
Hiromichi Ohashi
Board Members

Yukihiko Sato (Chiba University)
Naruhisa Miura (Mitsubishi Electric Corporation)
Shinichi Nishizawa (Kyushu University)
Kenji Yamada (Yaskawa Electric Corporation)

Auditor
Yoshiaki Fukumitsu (TDK Corporation)
As of October 28, 2022
Industry members
8 companies
Academia members
37 (17 universities)